Takarayama Sake Brewery
Yukiko Watanabe
TAKARAYAMA SHUZO was founded in 1885.
Located on the foot of Tahozan in the Nishikan ward of Niigata city, it is blessed with extremely good quality water. In partnership with the local farmers continuing since its foundation, we can obtain safe and good quality rice from them. With such desirable rice and water, we can maintain the original taste of our sake by the method which has been handed down from generation to generation.

New Arrival Information & Event Information
T

AKARAYAMA SHUZO Located on the Foot of Tahozan

Founded in 1885, TAKARAYAMA SHUZO has a charm of the traditional brewery which has a history of over 130 years.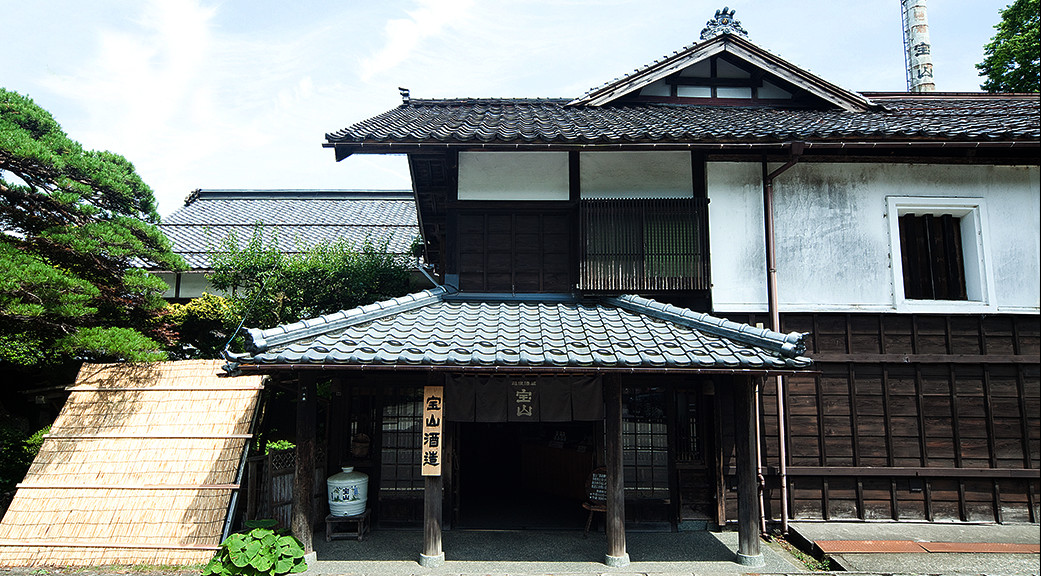 A

roma of Koji* Welcomes You Over the Noren, Shop Curtain

Okami, the female owner of TAKARAYAMA SHUZO guides you to the brand sakes lined up inside and gives you a detailed explanation about them.
*Koji is mixture of rice and mold to be used for sake production.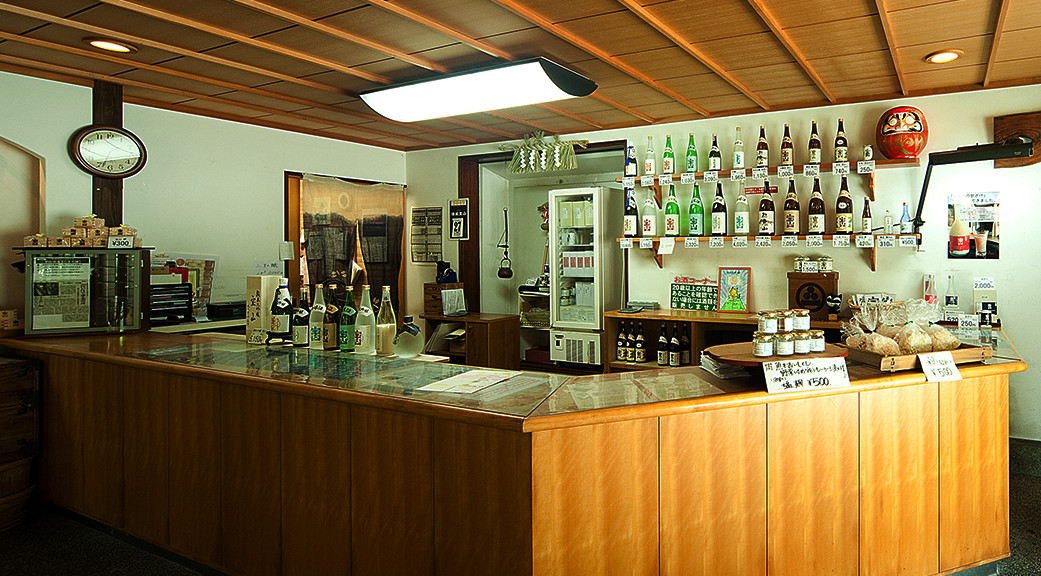 O

kami Guides You Inside of Saka-Gura

You are welcomed in our old Dozo, warehouse for sake production, where previously any other persons than kurabito, sake craftsmen were not allowed to enter.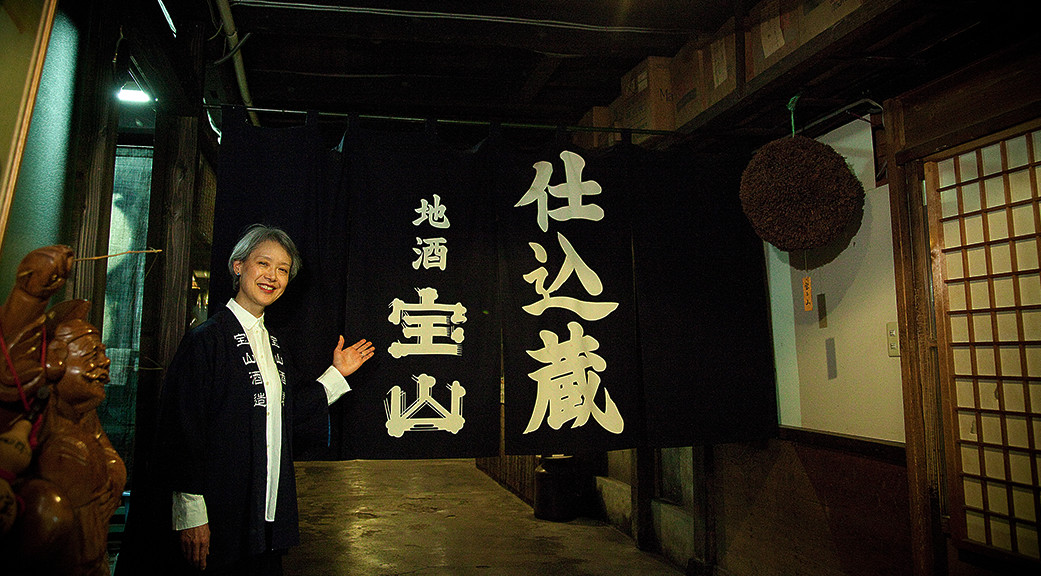 T

radition TAKARAYAMA SHOZO Cherishes

Okami will give you a detailed explanation of our history.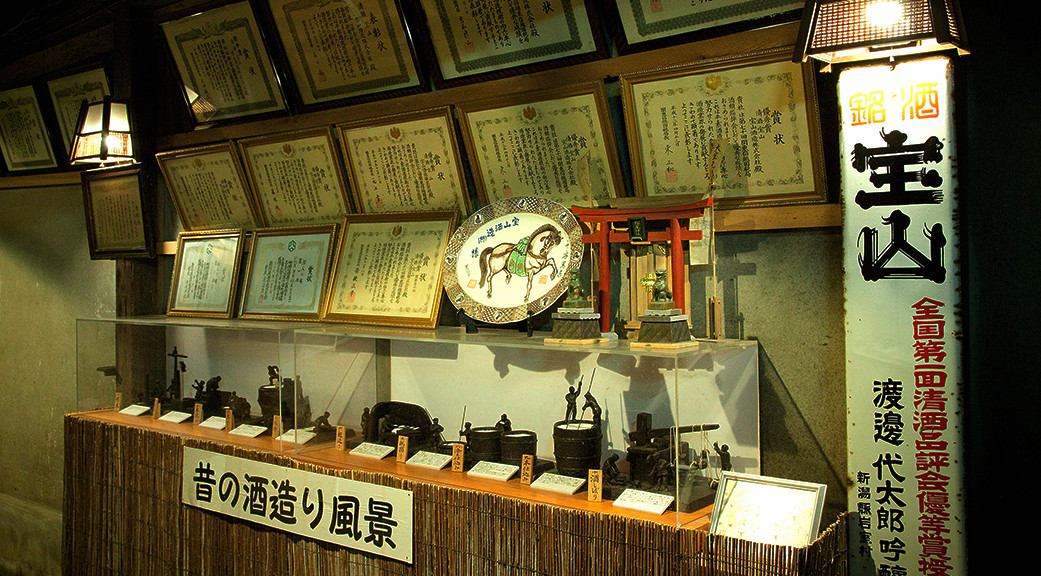 H

istory of TAKARAYAMA SHUZO

The tools and barrels having been used for sake production since the old days tell the history of TAKARAYAMA SHUZO.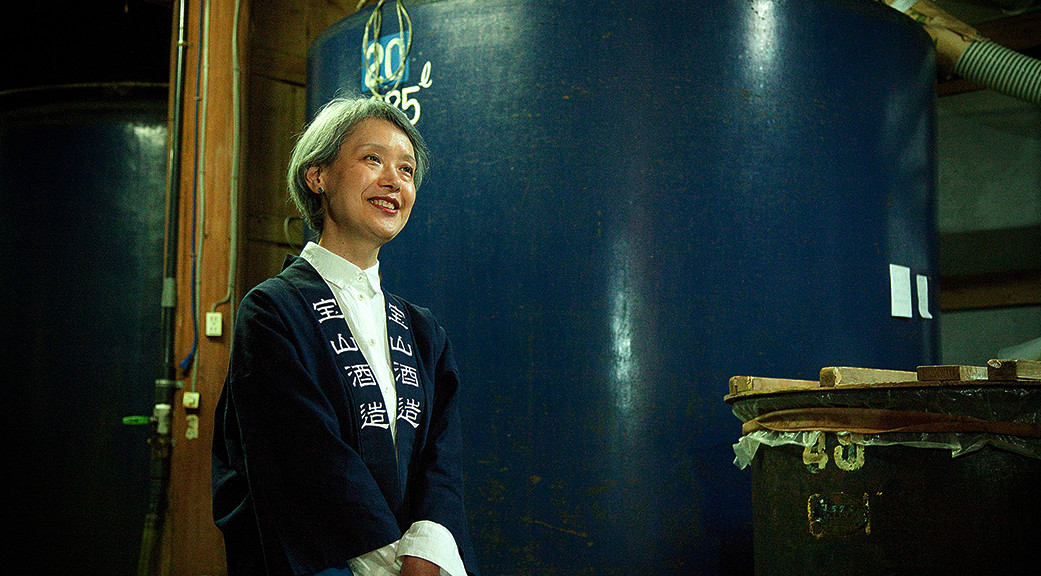 T

he Passage Toji Goes Up and Down

You can feel the time and space where our Toji, brew masters have been busily passing up and down while producing sake for as many as 130 years.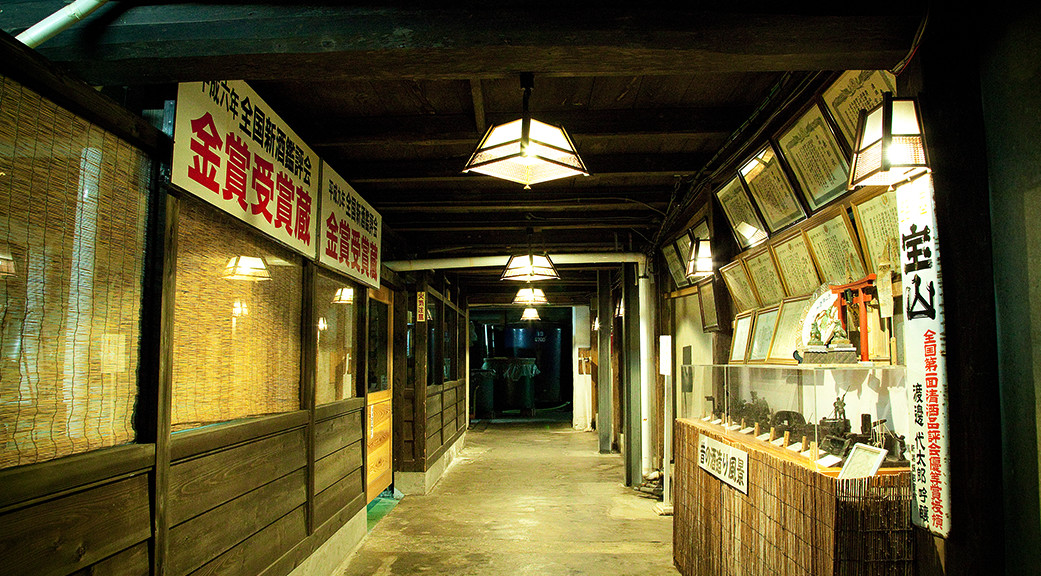 F

ully Enjoy the Taste of TAKARAYAMA SHUZO's Sake

In addition to more than 10 kinds of our sake, you can fully enjoy the taste of our brewery limited sake which is not available in any sake shops but is served only to our old customers within the brewery.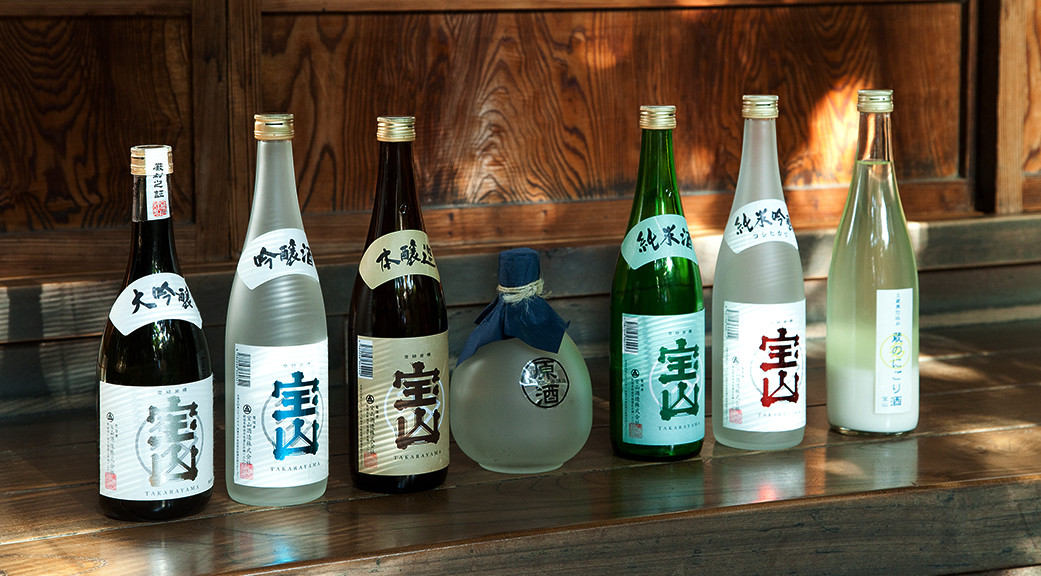 Message
TAKARAYAMA SHUZO was founded in 1885 and has been taken over through four generations for about 130 years.
Our motto is "Heartful handwork".
In most processes of producing sake, we dare not to mechanize but contrive to persist in careful handwork. Consequently, our Seishu, clean sake has a sweet and refreshing flavor like that of pears and apples and a pure and delicate taste as its main characteristics.
The material rice we use is high quality sake rice, Koshitanrei and Gohyakumangoku harvested in our neighboring rice fields and water, which is another important ingredient for sake production, comes from the underground stream of Tahozan, a mountain representing Iwamuro.
As we take pride in the quality of our sake, we can recommend it with confidence to our customers.
To make Daiginjo, we polish the material rice into the most essential core part and give it ample time to get fermented.
Our life is just like Daiginjo.
Probably so yours are. You might have sacrificed various things in your life, no matter how small or big they were. But by choosing the most important thing for you each time, you have become what you are now feeling a sense of fulfillment. I would like to recommend you that you should appreciate the real charm of life while tasting our Daiginjo.
Our seasonal limited "Kassei Nigori Zake" is a living sake. As it is made without heat treatment, the period best for consumption is short. You can order it in January, and it will be delivered to you in February. Its sale is only once a year. After you purchase it, please keep it in a refrigerator. As its yeast fungi continue to ferment then and after, its nutritive value is very high.
Until today Mr. Choichi Aoyagi, an awardee of Ojuhosho, the Medal with a Yellow Ribbon, has worked as our Toji for 66 years and maintained the quality of TAKARAYAMA SHUZO. From 2018 on, our eldest son will take over our brewery and work as Toji of TAKARAYAMA SHUZO.
We would very much like you to come to our brewery to experience our Kura culture and enjoy our fresh sake.
We are from the bottom of heart looking forward to welcoming you in Iwamuro rich in Japanese nature.

Information for Kura Visit
Kura(brewery) Visit

Opening Hours for Kura Visit
a.m. 9:00~11:30
p.m. 13:00~16:30
Admission fee : Free
Tasting sake : Free
※Reservation is requested for a Kura visit.
Reservation
We accept your reservations by phone.
Please let us know of the date and time and number of visitors of your plan.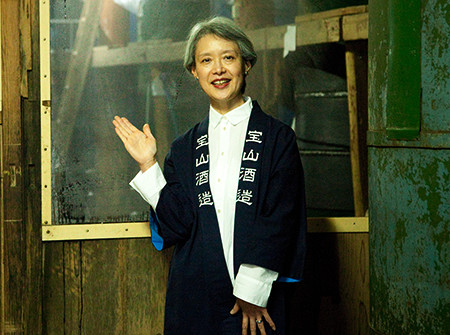 0256-82-2003
Business Hours 
9:00~19:00
Outline of the company
Company
Takarayama Sake Brewery
Address

Ishize1380, Nishikan-ku, Niigata City, Niigata
953-0141
TEL
0256-82-2003
FAX
0256-82-2697
Homepage
https://takarayama-sake.co.jp/
Other Recommended Kura (Breweries)