Ishizuka Sake Brewery
President Masako Ishizuka
Takayanagi-machi where ISHIZUKA SHUZO is located lies on a mountainous area of Kashiwazaki city in Niigata prefecture. This place has a heavy snowfall of 150 centimeters in height in winter. The snow provides great benefits for our sake production.
HIMENOI (the trade name of ISHIZUKA SHUZO) is engaged in sake production during the snow-falling winter. The snow is said to clean the air by wrapping around dusts in it. Additionally, due to the snowfall, temperature range is very small and the average temperature of this place seldom goes below 0℃ even in winter. Such environment is the most suitable for Koji and yeast, important elements for sake production, and also prevents the propagation of various bacteria, which would cause bad influence on sake production.
HIMENOI obtains water from springs in Takayanagi-machi, which has abundant nature. It is soft water and suitable for producing sake. Having a lot of benefits from our home-town, Takayanagi, we produce sake with nature of Takayanagi.

New Arrival Information & Event Information
I

SHIZUKA SHUZO Lying in Our Home-Town Takayanagi-Machi with Rich Nature.

ISHIZUKA SHUZO was founded as TAKAYANAGI SHUZOJO in 1912. It is a traditional Saka-gura, brewery in Takayanagi-machi, which has abundant nature.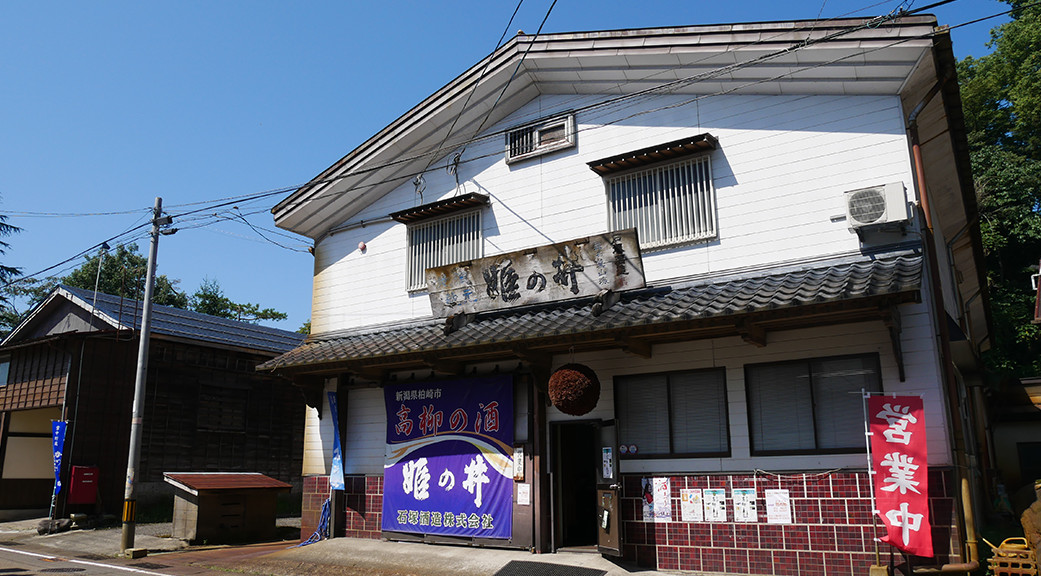 S

pring Water in Takayanagi-Machi, Essential for Sake Production of ISHIZUKA SHUZO

We make sake using the spring water obtained in Takayanagi-machi. The place ISHIZUKA SHUZO is located is blessed with abundant nature, where lots of Moriaogaeru (a Japanese frog) and Sawagani (a small river crab), a creature symbolic of clean water, inhabit.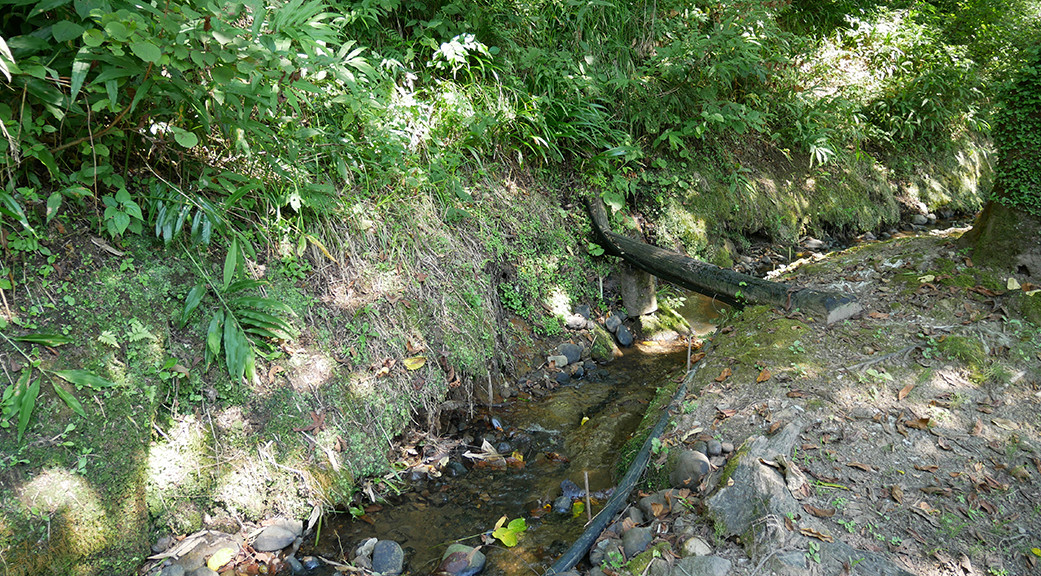 A

roma of Koji Welcomes You into ISHIZUKA SHUZO

Inside of Saka-gura, brewey, ISHIZUKA SHUZO's sakes are lined up. The female president or Kura-bito, craftsmen will explain our sake.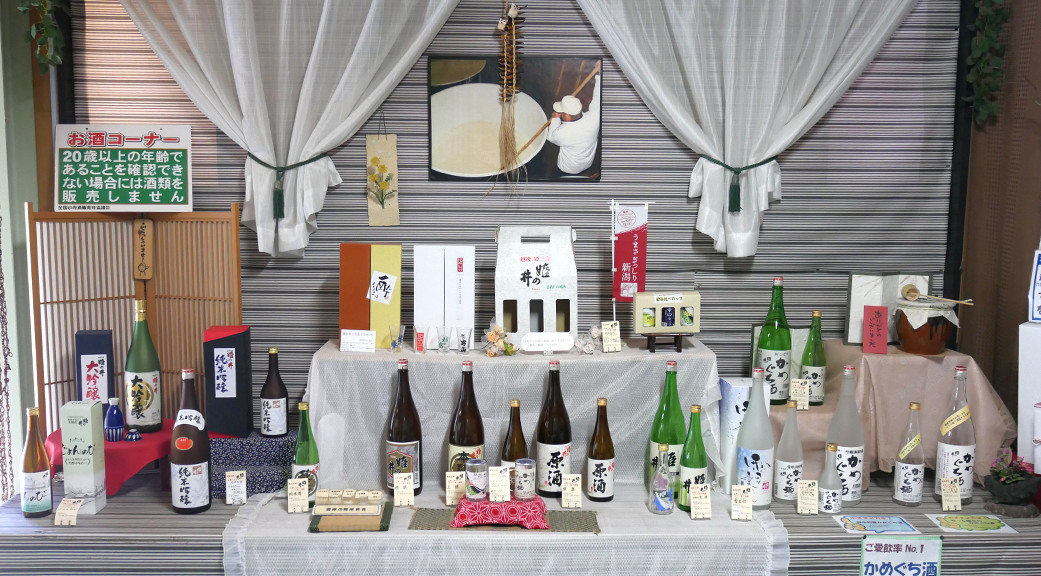 T

horough Quality Management

As we thoroughly maintain our sake quality in a small Saka-gura, the amount of our production is limited. Therefore, people living far from here might have a small chance to see our sake in their neighborhood.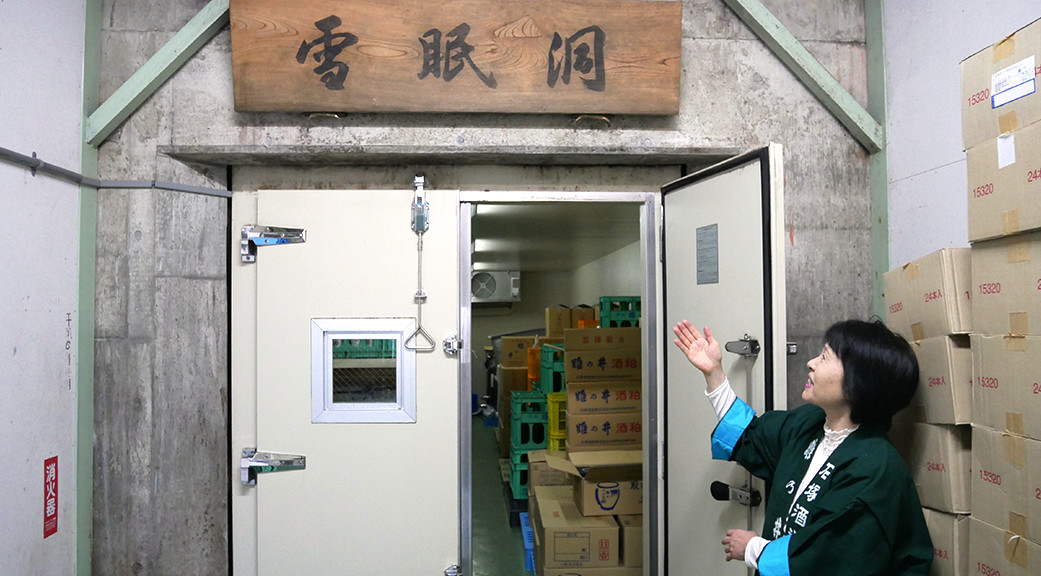 T

radition ISHIZUKA SHUZO Cherishes

Having succeeded our predecessors' will, we make sake with a rare method of "the four-stage preparation with sticky rice". This method makes it possible that our sake has a deeper and stronger taste.
H

istory of ISHIZUKA SHUZO

Old sake production tools and barrels which were used by our predecessors and are still in use now tell the history of ISHIZUKA SHUZO.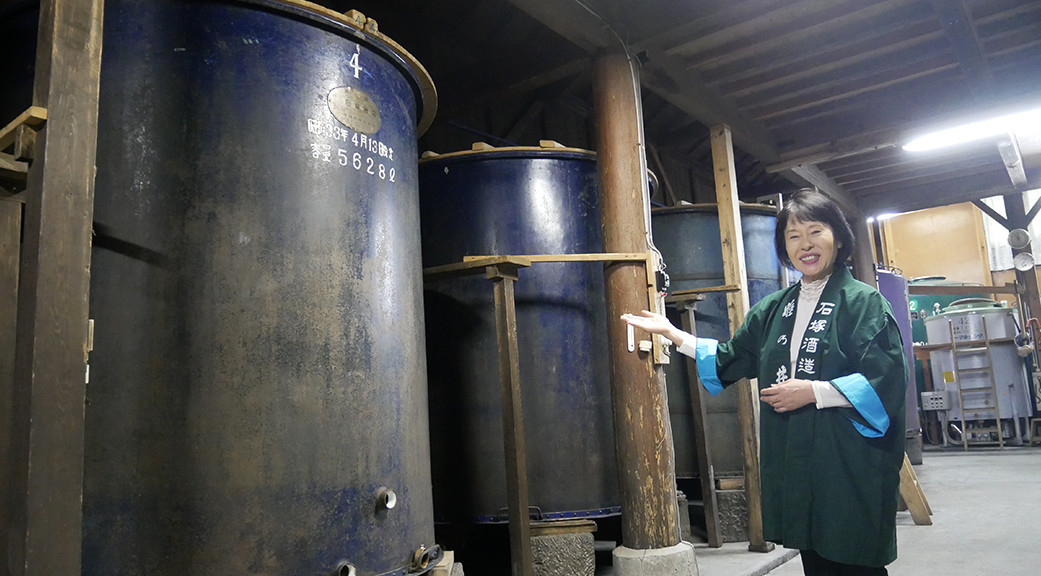 T

he Passage Tojis Go Up and Down

The voices of Tojis, brew masters seem to be heard from the passage, where Tojis have been busily passing up and down in producing sake for over 100 years.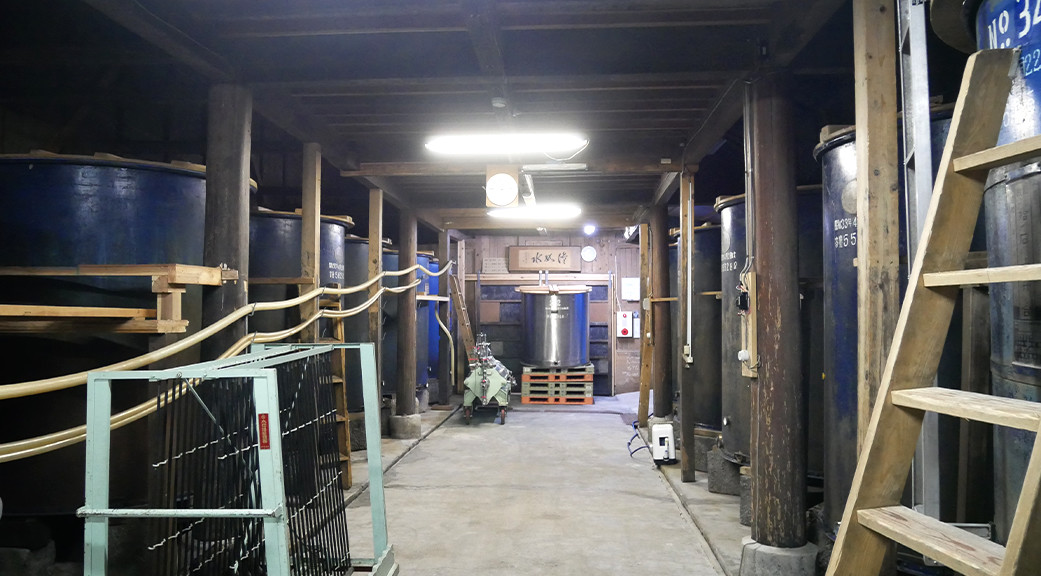 F

emale President, Rare in Sake Production Industry

You should feel the heartwarming personality of the president of ISHIZUKA SHUZO, who has succeeded tradition and culture of Niigata. You will see the real meaning of the word "Wajoryoshu" which literally means that warm and harmonious characters produce delicious sake.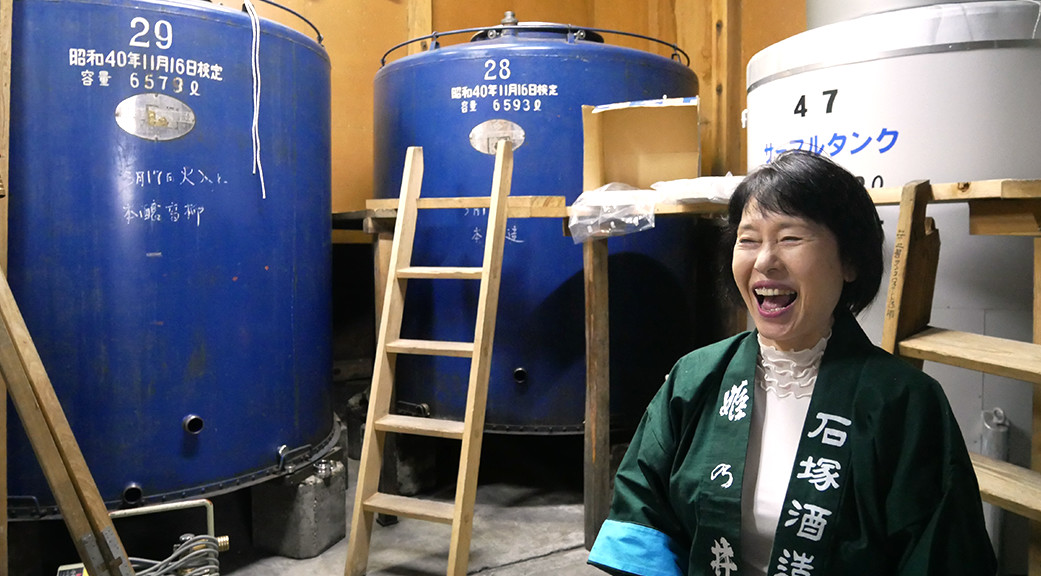 F

ully Enjoy ISHIZUKA SHUZO's Sake

You can enjoy tasting our representative brand "HIMENOI" and other sakes of ISHIZUKA SHUZO.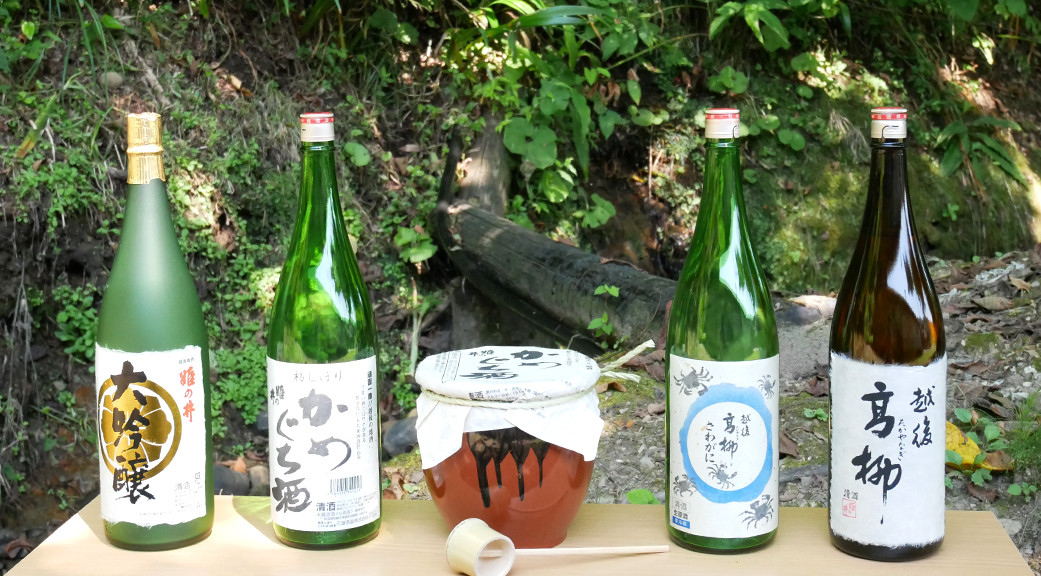 Message
ISHIZUKA SHUZO Inc. was formerly started as TAKAYANAGI SHUZOJO in 1912. It was run by our grandfather and then by my father-in-law with the trade names "Karai(dry) sake YAMANOI" and "Umai(tasty) sake HIMENOI". Surviving the turbulent social conditions during the wars, they devoted themselves to brewing sake. After that, in October in 1963, my husband, who became the third head, established a stock company named ISHIZUKA SHUZO Inc. He persisted in the old sake production method – four-stage preparation with sticky rice – which our grandfather had used. When he passed away in 2012, I came to succeed his presidency to carry out his will in December in the year.
The history of 102 years after the foundation seems too heavy to me, but I have been determined to do my best to go my given way with my motto "Bloom yourself where you are placed."
Our Takayanagi is a small town with a population of less than 2,000 people, and is away from the central city area. In our small Saka-gura in a mountain, thanking our staff and local people for their warm and kind assistance and our home-town, Takayanagi for its abundant nature, I would like to devote myself in sake production to make up for my little experience.
Then, keeping in our mind the spirit our predecessors have nurtured, we promise our customers that we will maintain our traditional hand-making method and continue to strive to make delicious sake to be loved by all our customers.

We are happy if you stop by our Saka-gura when you come nearby.
We all are looking forward to welcoming you.

Information for Kura Visit
Kura(brewery) Visit

Opening Hours for Kura Visit
9:00〜16:30
We are closed on Sundays and public holidays.
Admission fee : Free
Tasting sake : Free

※We are sorry that we do not accept visitors in winter.
※Reservation is not necessary. However, we would appreciate it if you make a phone call in advance to see the availability of our staff and whether our working state allows us to receive visitors.
※For a group visit of 5 people or more, please make a reservation in advance.
0257-41-2004
Business Hours 
9:00~16:30
Outline of the company
Company
Ishizuka Sake Brewery
Address

Takayanagicho Okanomachi1820-2, Kashiwazaki City, Niigata
945-1502
TEL
0257-41-2004
FAX
0257-41-3080
Homepage
http://www.himenoi.com/
Other Recommended Kura (Breweries)