The Best of All Medicines and Japanese Sake
December 26, 2017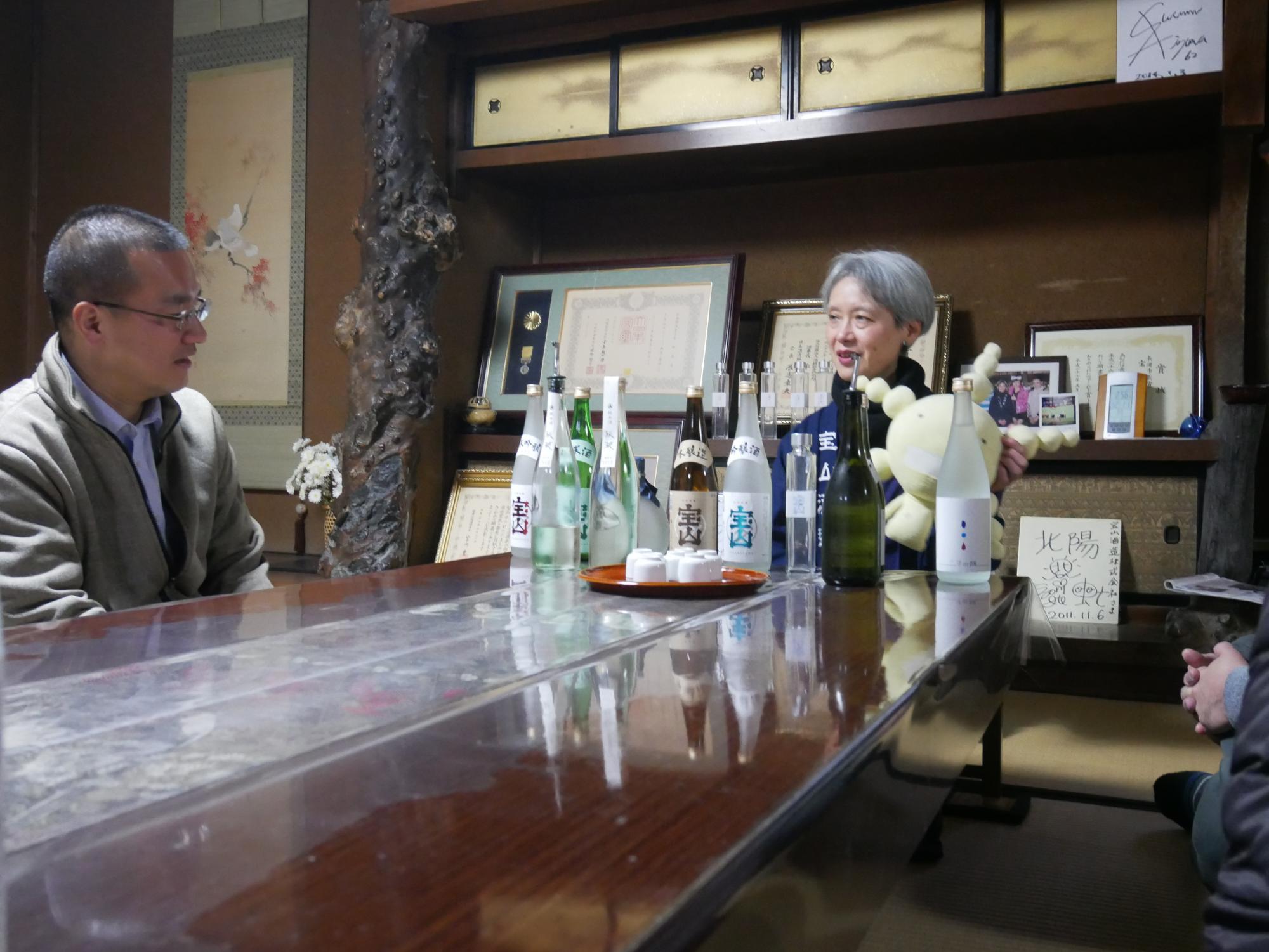 Profile of Prof. Okamoto:
Prof. Okamoto is a dentist-in-residence carrying out basic research on stress and dental pain at the faculty of Dentistry of Niigata University. He also tries to scientifically research on the relationship of Japanese sake and health promotion, which he enjoys as a hobby as well as for profit. He says that his dream is to write a book about Japanese sake.
Have you ever heard the phrase that Japanese sake is the best of all medicines?
It is known in Japan that it means that if you make it a rule to drink an appropriate amount of sake, it can make you healthier than any other medicines. Is it truly the best of all medicines? Unfortunately, there is little scientific grounds on it.
The other day, I visited TAKARAYAMA SHUZO located in Nishikan ward of Niigata city with Prof. Okamoto, who teaches oral physiology at Niigata University to see their Saka-gura together. Prof. Okamoto investigates the evidence that sake is the best of all medicines from a viewpoint of effectiveness of Japanese sake on stress reduction.
On the day we visited there, I mainly listened to the Okami (female owner)'s passion for sake production.
She talked about their tradition handed down by Toji (brew masters) for generations, TAKARAYAMA SHUZO's way to brew sake they stick to, and 'Moyashi-mon' taken on the picture.
There are many ongoing projects to extend healthy life expectancy in Niigata city. However, I felt that the vitality of TAKARAYAMA SHUZO's Okami has something to do with Japanese sake which is regarded as the best of all medicines.
I am sincerely grateful to Prof. Keiichiro Okamoto for having visited TAKARAYAMNA SHUZO with me and to TAKARAYAMA SHUZO's Okami for having accepted my interview. I truly appreciate their kind cooperation.