Hakuro Sake Brewery
Shinichiro Noda
Since its foundation in 1751, HAKURO SHUZO has been playing a part of sake culture surviving rapid changes in history in Echigo-Nagaoka, present Nagaoka city, Niigata prefecture.
In 1882, given over a brewery owned by the lord of Nagaoka clan, the MAKINO family, it started to use the family's crest, "Mitsu-Kashiwa" and succeeded a brand name "HAKURO".
As time goes by, people engaged in sake production have changed, but our posture to "produce delicious sake to please many people" has been maintained till now.

New Arrival Information & Event Information
H

AKURO SHUZO Lying in Koshino-Kuni, Niigata

Beyond the peaks of the Iides, the Mikuni mountains, and the peaks of the Tateyamas, our rich field spreads. The snow melts to flow on this rice producing area in spring and summer, wets Echigo Plain and brings about a rich harvest in autumn.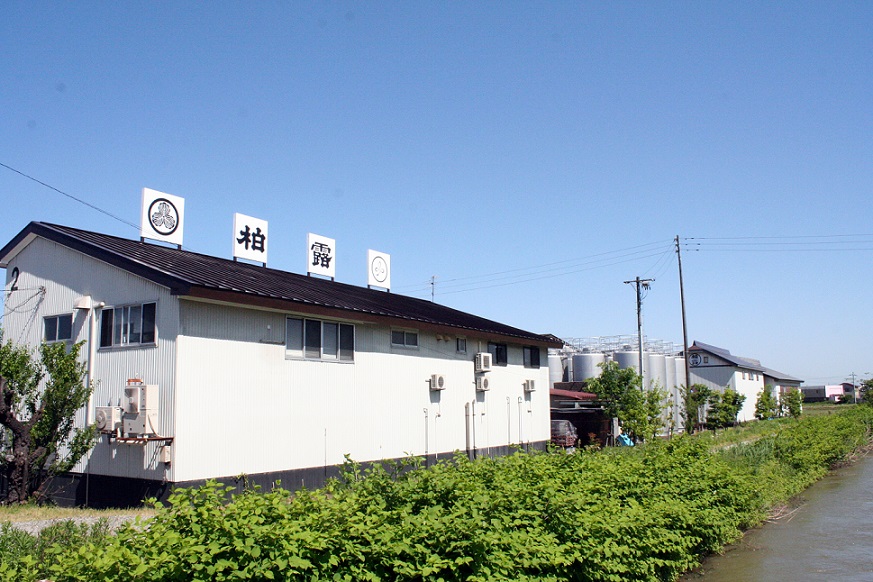 T

asteful Counter

Young Toji, brew master will give a detailed explanation to you about HAKURO SHUZO's sakes lined up at the counter.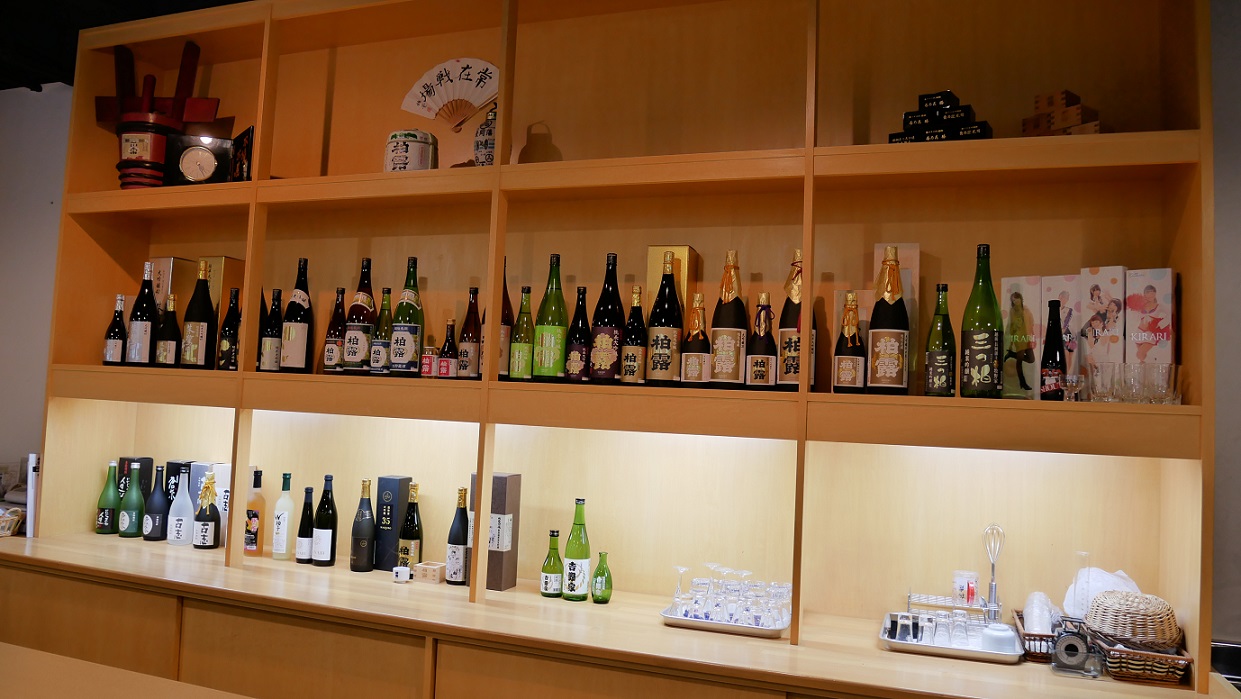 T

radition HAKURO SHUZO Cherishes

A young Toji will give you a detailed explanation about the tradition of HAKURO SHUZO.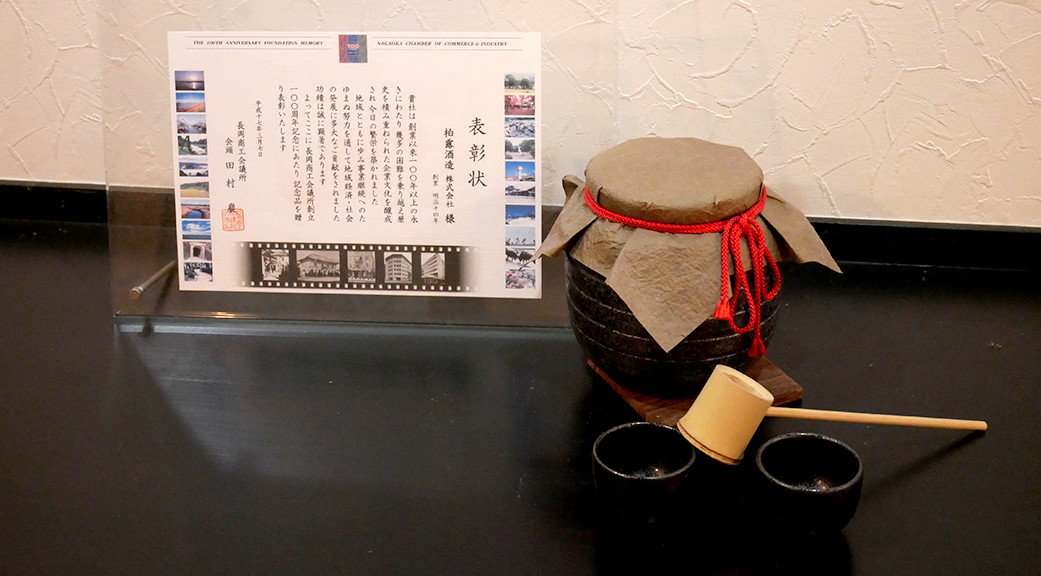 H

istory of HAKURO SHUZO

We now have introduced modern methods of sake production. While maintaining the merits of traditional Japanese sake, for further improvement, we always strive to research on new technology to apply to the change of times and to develop new products as well as to maintain the quality control.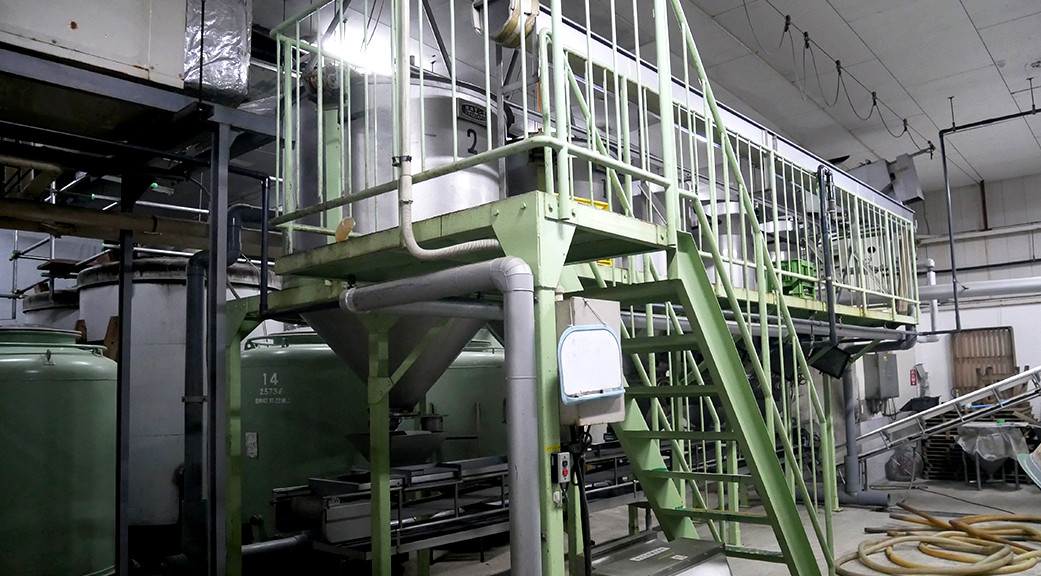 T

raditional Technique of Echigo-Toji and Modern Facilities

A good combination of matured techniques of the local Echigo-Toji and young craftsmen's energy in addition to the modern facilities, produces high quality hand-made "HAKURO".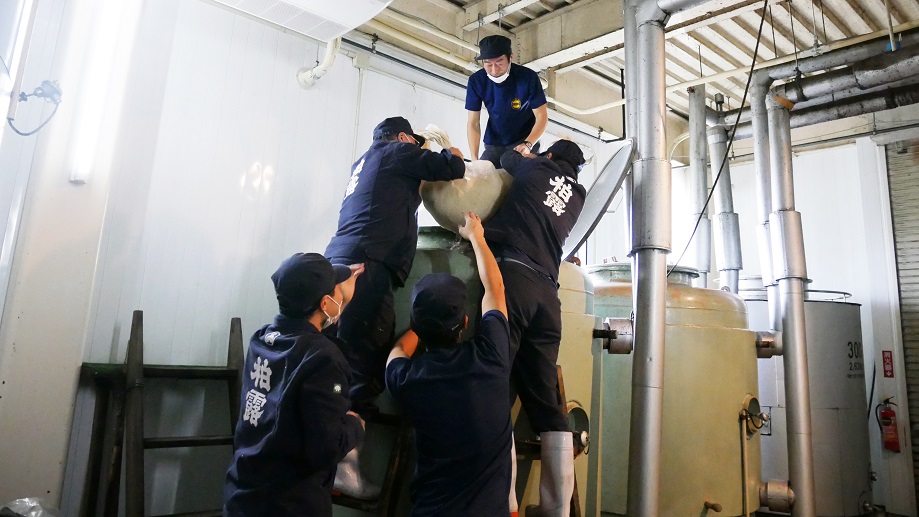 T

horough Quality Control, Research on New Technology and Development of New Products

We work hard at producing sake with a motto, "More delicious sake for more people".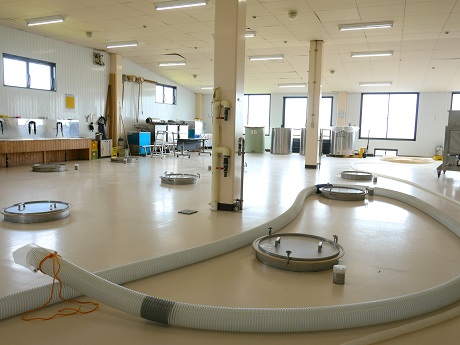 M

aking Koji of HAKURO SHUZO

Making Koji is one of the most important processes of sake production. Our Toji, brew masters check the rice carried into Koji-muro, a room for making Koji with their acute senses.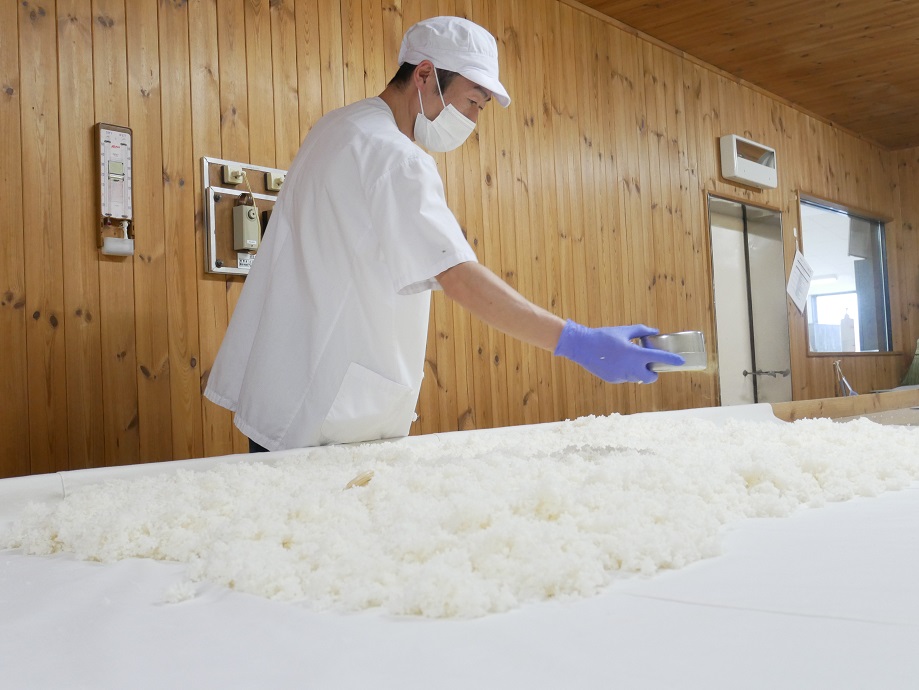 C

omfortable Counter for All Including Group Visitors

You can fully enjoy HAKURO SHUZO's sake and its history in the modern atmosphere.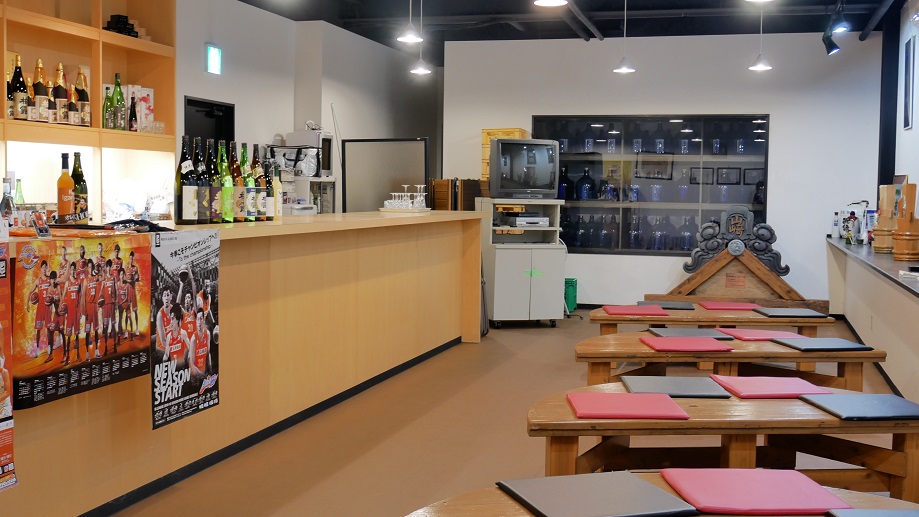 F

ully Enjoy HAKURO SHUZO's Sake

You can taste our seasonal limited sake and brewery limited fresh Nama-zake here.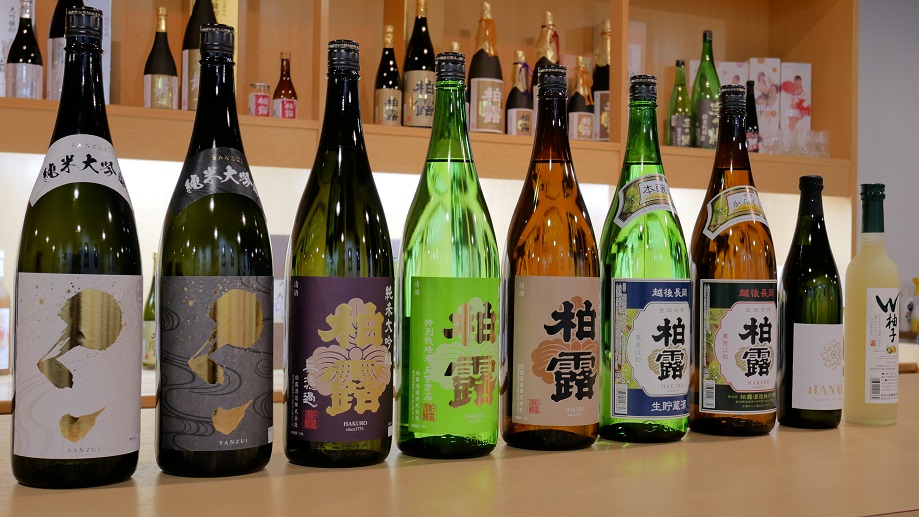 Message
Founded in 1751, HAKURO SHUZO has lasted for 270 years. Sake production of "HAKURO" has been handed down by many Tojis and craftsmen with the spirits of the founders, the lord of the MAKINO family and Ecchu-ya, Ecchu shop. While succeeding the posture and skills for producing good sake, HAKURO SHUZO has continued to make improvements to change itself in keeping with the change of the times. To play a role in the history, I will take over sake production from the former experienced Toji. Although I have a limited experience as a Toji, I will devote myself to sake production in cooperation with co-workers.
Our main brand, "SANZUI", having been loved by our customers since it was first on sale in 2015, has now got renewed. A part of Chinese character, Sanzui represents water and is used to add to other Chinese characters to make meanings. Our "SANZUI" expresses a starting point of sake production that can only begin when water regarded as life of a brewery meets traditional skills. Returning to the starting point, I am determined to take a new step forward with "SANZUI" to pursue the betterment of our sake.
We, all workers of HAKURO SHUZO will continue to produce our sake "HAKURO" with smile and our whole heart so that it will make our customers smile. We all are looking forward to making you smile with our sake.

Information for Kura Visit
Kura(brewery) Visit

Opening Hours for Kura Visit
9:30〜15:00
Admission fee : Free
Tasting sake : Free
※Reservation is requested for a Kura visit.
Reservation
We accept your reservations by phone.
Please let us know of the date and time and number of visitors of your plan.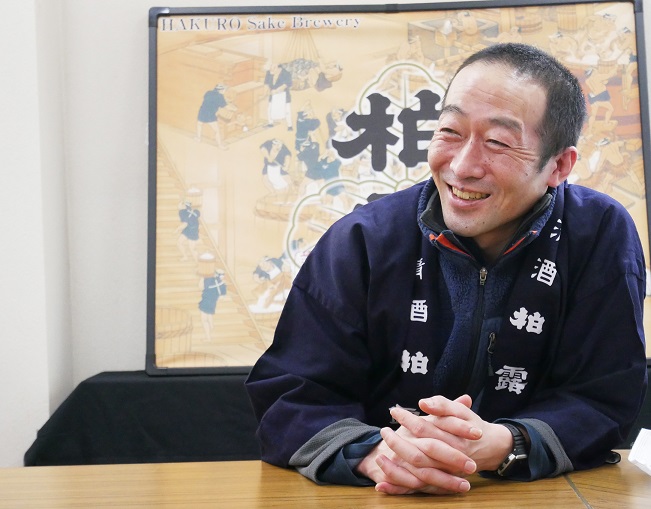 0120-130-896
Business Hours 
9:30~15:00
Outline of the company
Company
Hakuro Sake Brewery
Address

Aza-Kojima 1927,Tokamachi,Nagaoka City,Niigata
940-1131
TEL
0120-130-896
FAX
0258-22-2235
Homepage
http://www.hakuroshuzo.co.jp/
Other Recommended Kura (Breweries)