Hokusetsu Sake Brewery
Yoshimi Chikuzen
We highly value the old in making sake.
But it is not enough.
Sake has no limitation in its deliciousness.
We try all imaginable possibilities to go beyond today's best tomorrow.
Seeking for a cup of sake which can invite sake lovers to another new world,
HOKUSETSU SHUZO will continue to be a challenger.

New Arrival Information & Event Information
L

oved in the Hometown, and in the World

Our sake, which has been loved by local people since over 150 years ago till now, is today loved by celebrities in the world.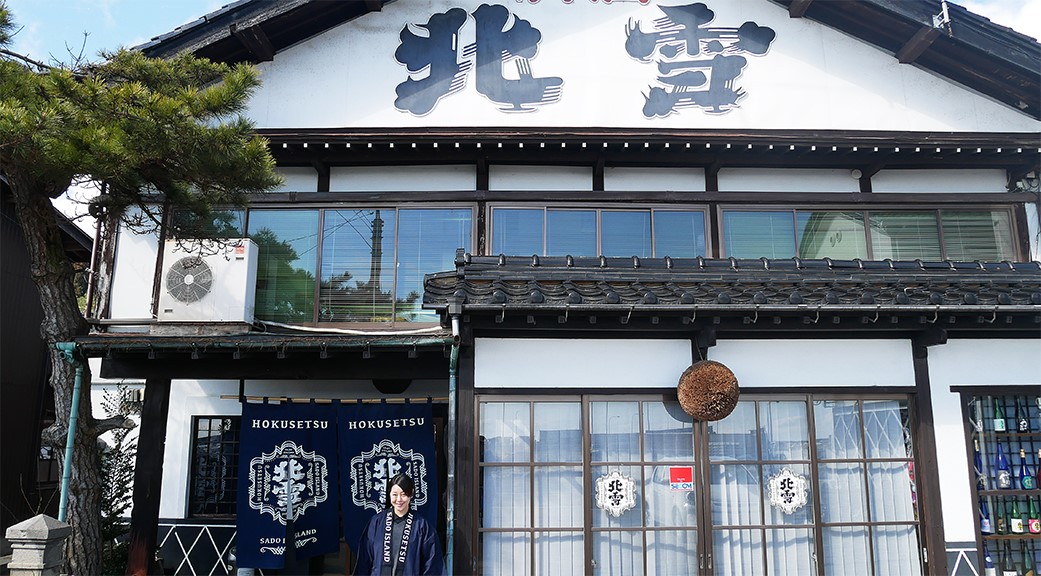 S

hochu in Wooden Brandy Barrels

We keep our shochu, clear distilled liquor in wooden barrels. Each barrel has a senryu, Japanese humorous seventeen-syllable poem related to sake stuck on its surface, which shows a sense of humor of HOKUSETSU SHUZO. Kept in a wooden barrel, our shochu gets a smoky taste.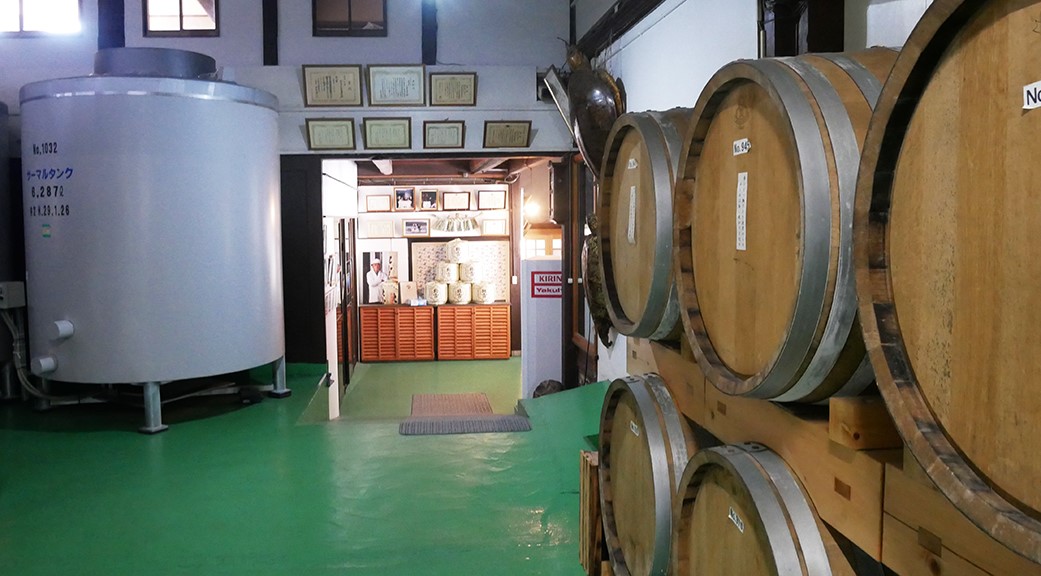 H

OKUSETSU SHUZO Has 11 Kurabito, Craftsmen

Making koji, that is to say, mixing aspergilli, kind of mold with steamed rice, is the most important process in sake production. It is carried out by both craftsmen and machinery at HOKUSETSU SHUZO. We call the machine "Mr. Toji".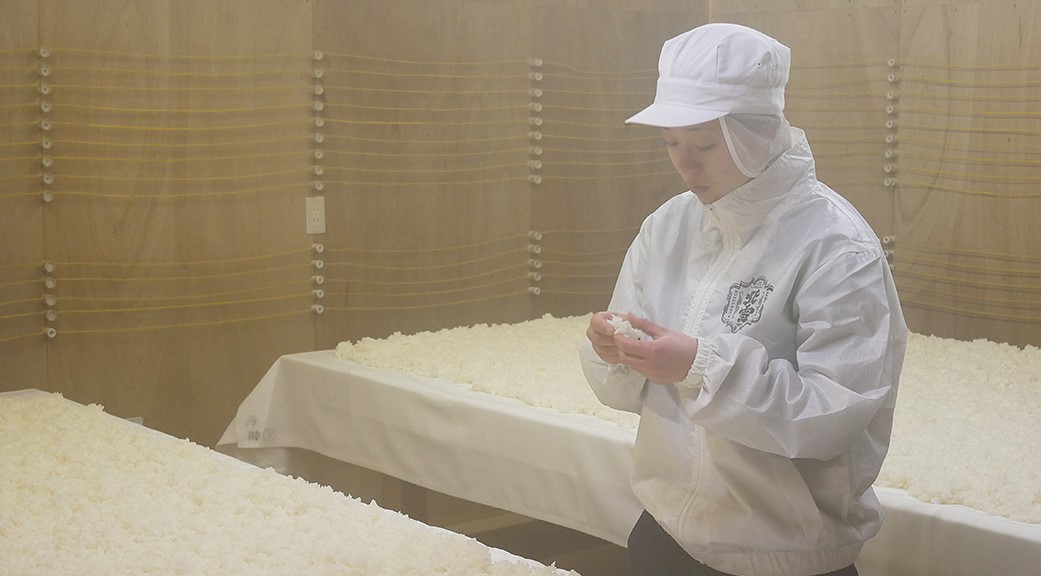 M

usic and Sake

Behind the brewery we have an underground freezing temperature kura, where "sake to get matured with music" and "sake to get matured with ultrasonic" are kept at 0℃. It is said that application of ultrasonic wave to sake makes its taste smoother.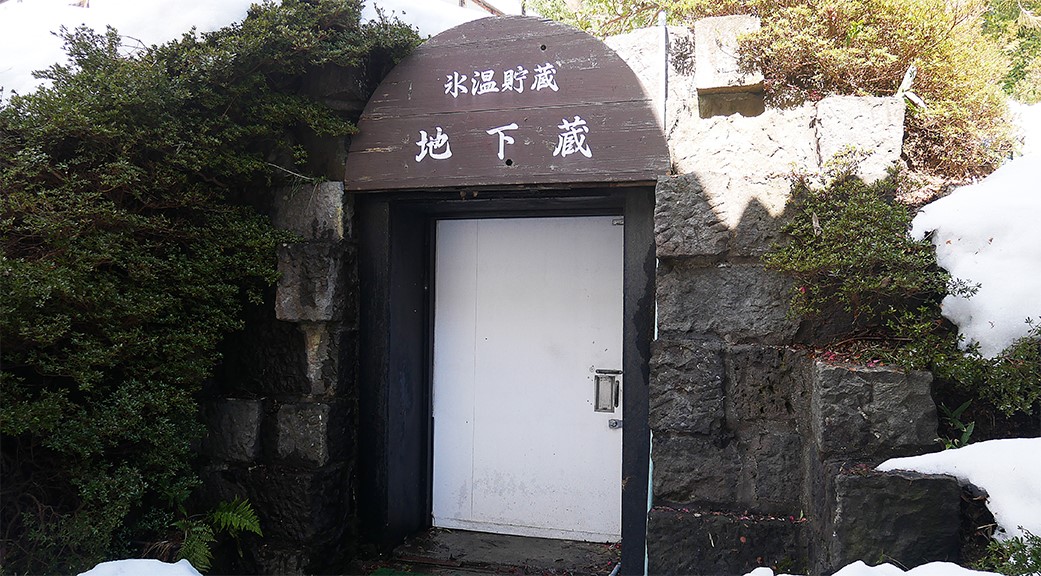 T

he Latest Technology Introduced to HOKUSETSU SHUZO's Tradition

As it used to be said that the taste of sake gets milder when rocked in a boat, HOKUSETSU SHUZO recreates "rock of boats" with "vibration by music". It is scientifically proved that vibration brings about good effects on maturing sake. It is also said that it enhances the taste and quality of sake.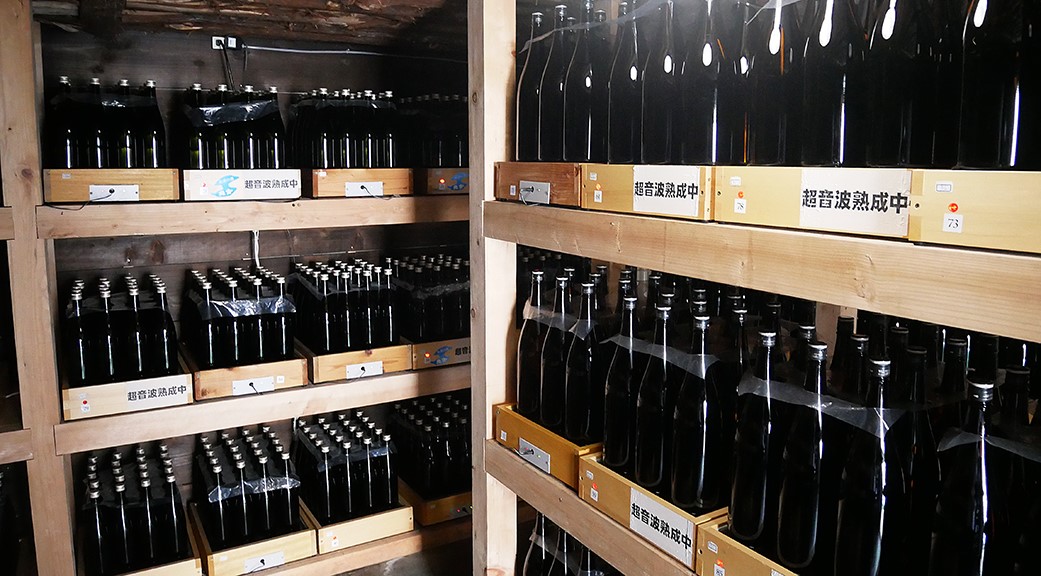 T

he Stage for Sake is the World!

I was deeply moved when I drunk sake I had made in Sado at a Japanese restaurant "NOBU" in New York where celebrities often dine. I realized once again that all our efforts were rewarded. As the only female kurabito in Sado I work at HOKUSESTU SHUZO.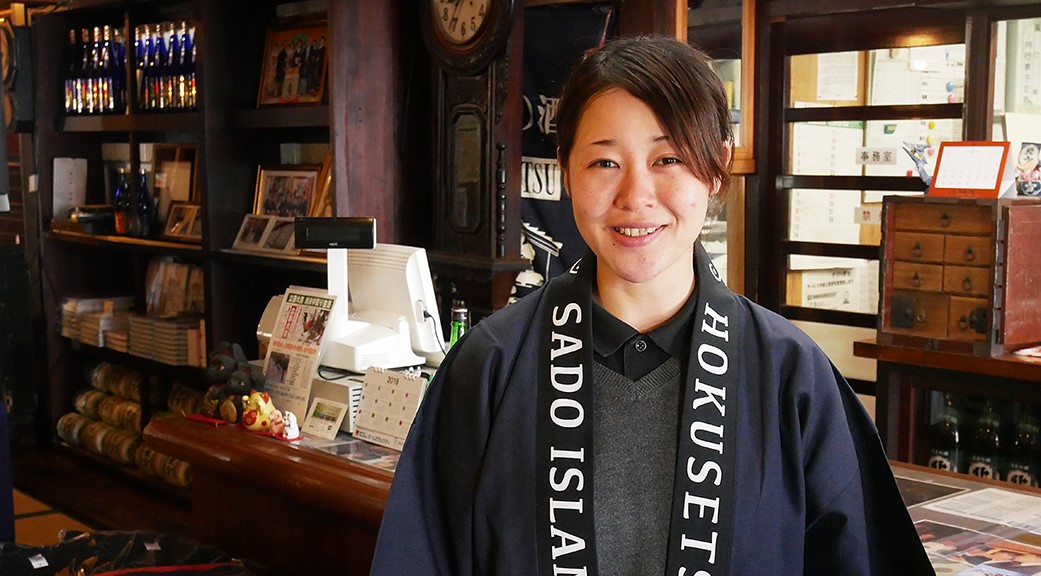 P

ride in Our Sake as Local Sake in Sado

While respecting our tradition, HOKUSETSU SHUZO always try new things and continues developing. We are willing to strive to meet your further expectations.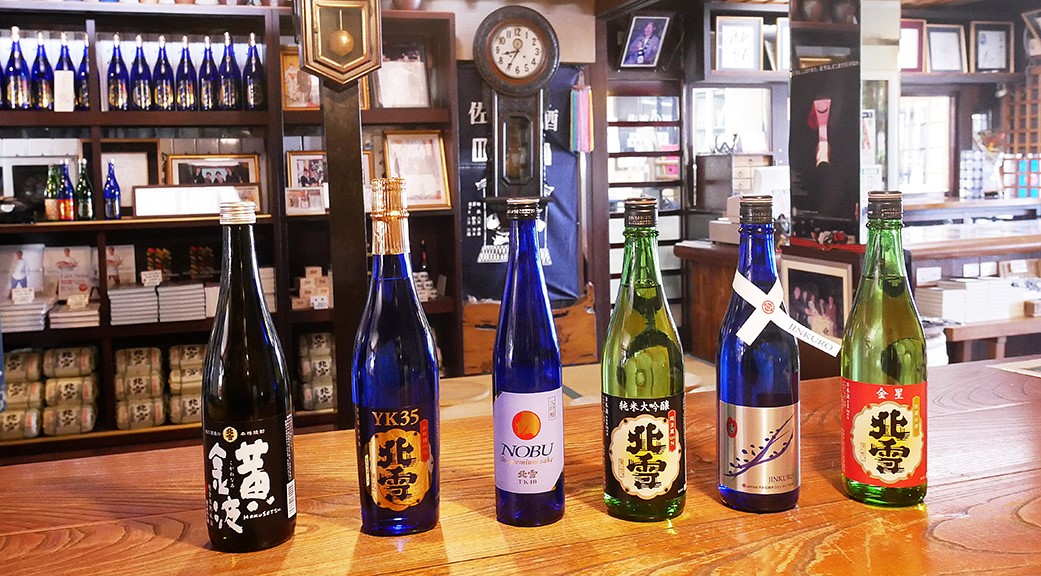 Message
Five years have passed since I moved into Sado Island alone at 27 years old. I am from Kanagawa prefecture, where I majored in sake brewing at a junior college of Tokyo Agriculture University. When I was a second-year student there, I luckily got a chance to do a 10-day-internship at HOKUSETSU SHUZO which had a history of over 140 years. I was so much impressed by the real site of sake production that I decided to work there after graduation from the university.
When returning to the college from the internship, I learned to get the basic knowledge of sake brewing again, especially focusing on the subjects such as "The theory of sake production" and "Japanese sake producing practice". To gain more knowledge I transferred to a four-year university after finishing the college and finally graduated at the top of my class from the university. Thinking that nothing other than number 1 means anything to me, I devoted myself to studying at the time.
When I entered HOKUSETSU SHUZO, everything looked fresh and I enjoyed every day work. However, as time went by, I began to realize how severe sake production really was. Because of my impatient disposition, the variation of my analysis values falsely became large or I wrongly controlled the temperature of shubo, yeast mash. Each time I made such blunders, I was rebuked by my boss. I felt depressed wondering why I had come over to this island.
One day during a vacation, I travelled to New York. My destination was a restaurant named "Nobu New York". It is jointly run by the world-famous movie star, Mr. Robert De Niro and Mr. Nobu Mitsumasa. Surprisingly, it deals with our HOKUSETSU SHUZO's sake. I felt deeply moved when I drunk sake I had made at the super-luxury restaurant where celebrities often dine. We make sake locally in Sado Island, but its stage is the world! I realized once again that all our efforts are to be rewarded. I made a promise to myself that I would never cut corners to provide good sake to our customers. 
"Food is a worldwide common language. We play a role as a bridge across cultures through good sake." This is HOKUSETSU SHUZO 's motto. I truly understood it though my experience during my trip to New York. Good sake is a language. It enables people who make sake and people who drink it to understand each other. Through our good sake I would like to play a role as a bridge connecting various cultures.
HOKUSETSU SHUZO has always tried new things. For example, we apply ultrasonic to our sake in a refrigerator to make it matured. Application of ultrasonic to sake and shochu, clear distilled liquor causes the water molecules to cover the alcohol molecules and consequently their tastes become better and smoother. As it also makes our sake quick to resolve alcohol components, it does not easily cause a hungover. We also have our sake listen to music and sound of waves at a high volume for one year. It is scientifically proved that vibration brings about good effects on maturing sake.
The other day, I passed the second-grade test of Niigata prefecture Sake Production Techniques at the top and I am now developing a strawberry sake. It has not been completed as goods, but I felt confident in that it could sell a small amount last year. As long as I work in sake production industry, I should be determined to strengthen a basis as a kurabito even though it might take a long time.
I fell in love with HOKUSESTU SHUZO in Sado at first sight when I was 20 years old. Looking back, I am sure that my decision was right.
Please come over to Sado Island of "Sake Island". If you taste a real delicious sake here, you will surely realize that "good sake is a world common language".

Information for Kura Visit
Kura(brewery) Visit

Opening Hours for Kura Visit
9:00〜16:00
Open all year round
Admission fee : Free
Parking lot:Large parking space is available
※ Advanced reservation is requested.
Reservation
「We accept your reservations by phone.
Please let us know of the date and time and number of visitors of your plan.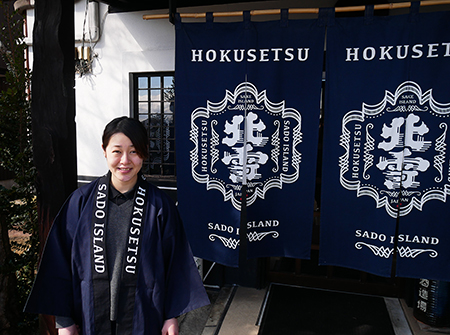 0259-87-3105
Business Hours 
9:00〜16:00
Outline of the company
Company
Hokusetsu Sake Brewery
Address

Tokuwa2377-2, Sado City, Niigata
952-0706
TEL
0259-87-3105
FAX
0259-87-3173
Other Recommended Kura (Breweries)